About
Our Company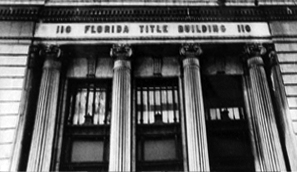 Florida Title Group, Inc. has a rich history in real estate development and the construction industry with one of northeast Florida's pioneer familes. in the 1920's, attorney C. Daughtry Towers built residential homes in the newly developed Riverside-Avondale neighborhood. In 1951, his sons Charles and William Towers, founded the FloridaTitle & Mortgage Company, specializing in mortgage banking, utilities, shopping centers and subdivision developments under the builder's name of Hercules, Inc.. In 1985, brothers William, Jr., and John Towers founded the successful Atlantic Builders, associated with Florida Title. More recently, the company has focused on commercial property management and residential construction.
Among Florida Title's past projects are: Cedar hills Shopping Center, Gainsville Shopping Center, Plantation at Ponte Vedra, The Woods, Pace Island, Cross Creek Apartments, Cedar Hills Utility Company, and InterCoastal Utilities. Presently, the Company is building single family homes in Heritage Park and Old Sebastian Point in St. Augustine, as well as Highland Dunes in Fernandina Beach. In addition, Florida title owns a commercial industrial complex on Jacksonville's Westside, which has office-warehouse-outdoor storage spaces available for lease.
More recently, the company has focused on commercial property management and residential construction under the leadership of William Sr.'s daughters Agnes Towers Morrissey and ElizabethTowers.
How
We Work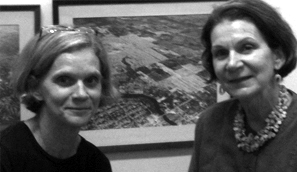 Florida Title Group's management team, sisters Agnes Morrissey (left) and ElizabethTowers (right), are committed to providing personal service to its tenants and customers. "Our family has been serving the people of Northeast Florida since 1920, beginning with our grandfather," said the company's president Agnes Morrissey. "We treat our customers like family—our family is here to serve your family with unique home building sites and plans as well as accommodating your commercial needs," she said. ElizabethTowers added, "we offer industrial storage space, office and warehouse, for start-ups as well as established companies on a location which has been family owned since 1954. We are a cornerstone of Jacksonville's Westside." Dependability, consistency, and reliability with a track record of three generations of successes are the foundation of Florida Title Group, Inc
Why
Choose Us
AFFORDABILITY - Our office-warehouse-outdoor storage prices will beat any commercial rates in Jacksonville. Our home prices are competitive with local and national builders.
LOCATION - We are conveniently located between two major arteries on Jacksonville's Westside; less than 2 miles from I-295 and Blanding Blvd. Our residential subdivisions sites are in 4 couties of Northeast Florida.
HISTORY of SUCCESSES - For three generations we have performed with satisfaction and service to our customers as home builders and with our commercial industrial site.
PARTNERSHIP with NEW ATLANTIC BUILDERS - Florida Title Group's unique home sites located in 4 counties of northeast Florida, provide a diversity of choices for our customers to build their dream houses with our home building partners. There are many plans to choose from, to fit every budget, with "value built in" for our customers. Click link for more info: New Atlantic Builders Biography.
Our
History

C. DaughtryTowers, Sr.

1894-1969

Charles D.Towers, Jr.

1923-

William B.Towers, Sr. 1926-1972
Pictured with staff 1954-1958

William B.Towers, Sr.
Pictured with staff 1966

Hercules, Inc. product

The Original "Danbury" 1955